Discounts, promos, and a new product
We have some exclusive discounts for our partners, as well as a new website package
---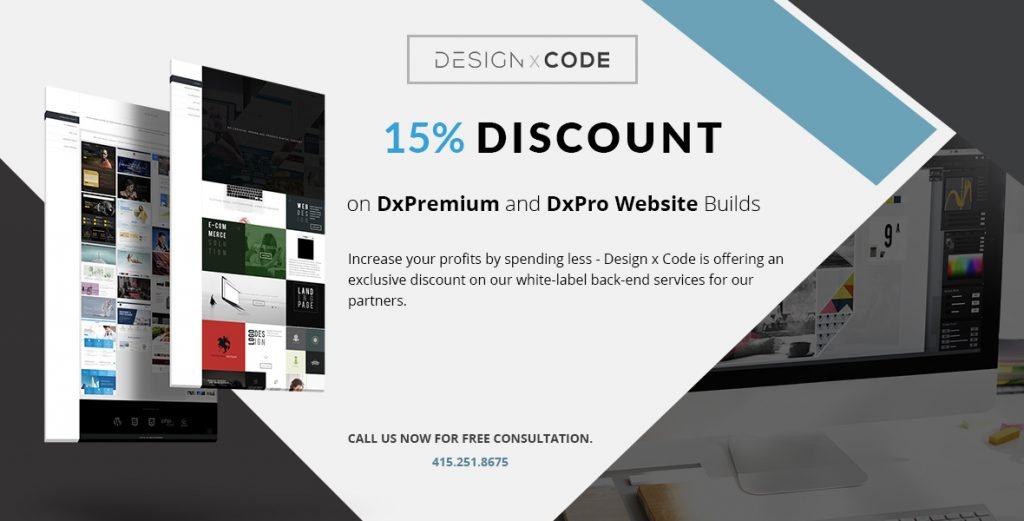 Discounts!
Design x Code is proud of our partners, and to help them out we are offering some exclusive discounts JUST for our partners.
This applies to any project which closes during the promo period, but is only available for a limited time. Contact us for free consultation to help close those projects as fast as possible.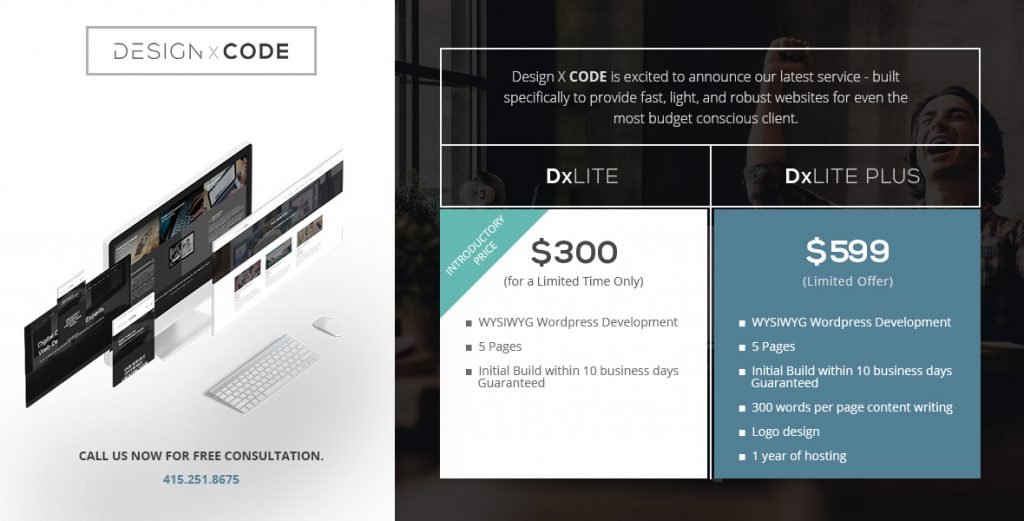 Introducing DxLite! A fast, affordable, and easy website service package. Built specifically as a one-stop solution for clients without any web presence at all.
We don't just create, design, and optimize websites for your clients. We deliver powerful targeted digital solutions that actually make a difference. Be our partner now and let's deliver products and services of only the highest quality to your clients.